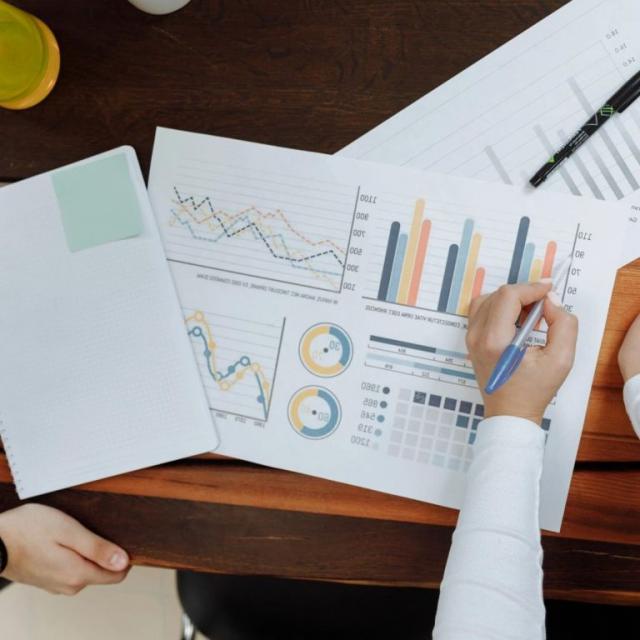 Full-Service Amazon PPC & Brand Advertising
 
Reduce your ACOS, increase your sales & ranking. Maximise your profits through proper campaign structure, and machine learning bid management.
We are a team of experienced Amazon sellers, helping brands in the UK, Europe, and North America to increase their sales, improve their rankings and gain overall success on Amazon. Whether you are new to Amazon or an eight figure seller, Fiora can help.
Case studies
We have generated more than 10 million US$ in just PPC Sales in the past 12 months.
Improve PPC Sales and Performance
Product: Grocery
Objectives: Increase PPC sales, while maintaining existing PPC spend
Outcome: Over 50% increase in PPC sales, while maintaining existing PPC spend. Improved ranking increased organic sales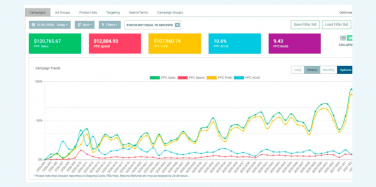 Get PPC Spend and Campaign Performance Under Control
Product: Health & Beauty
Objectives: Reduce PPC spend by 50%, improve ROAS and maintain sales
Outcome: Almost 50% decrease in PPC sales, an improvement in ROAS from under 5% to over 8%. Increase in margin, despite the huge reduction in PPC spend, with limited effect on total sales.
Note: the big dip is the Christmas period and is typical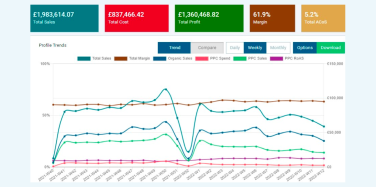 Improve PPC Sales and Performance
Product: Home Fitness
Objectives: Increase PPC spend and sales, while keeping margins and total ACOS under control
Outcome: Almost 100% increase in overall sales, while maintaining margins and a low TACOS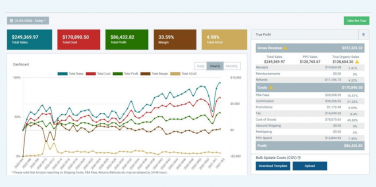 New Product Launch In UK Market
Product: Yoga Mats
Objectives: Launch product to gain sales and ranking from zero
Outcome: Well over £100,000 in sales in the first 30 days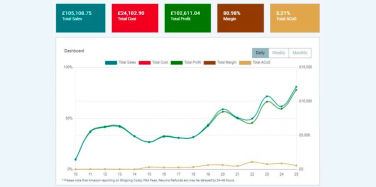 Testimonials
We have generated more than 10 million US$ in just PPC Sales in the past 12 months.
"James and Fiora are very knowledgeable in the Amazon Advertising space. They helped me understand our need & set the direction for our business. I hired them to help me with my Amazon account & it turned out so satisfying.
This guy and Fiora will definitely boost your business, James is a joy to work with."
"James and Fiora delivered good work on this PCC Campaign project. I enjoyed working with them. Their communication was top-notch, and their skills were strong. James was able to adjust and improve our campaigns in a short period of time and we noticed a big difference/improvement. Certainly recommend him and Fiora!!"
"From the first moment I started working with Fiora, they offered advice & insight which improved my Amazon listings. I've worked with tens of marketing firms, and none have demonstrated the same competence as them. In addition to their deep knowledge of eCommerce, & Amazon in particular."
"James and Fiora were excellent to work with. They were highly responsive, produced regular helpful suggestions to make our project successful & obviously experienced. I always looked forward to my communication with James, he seemed to always make time for me. I cannot recommend James and Fiora highly enough.
More than your agency, we're your partner
.
Your success and ours are intimately linked. So we dig deeper to find out what makes your brand special, and where it needs to go to get the results you're looking for. Then we work with you to make sure you get there.