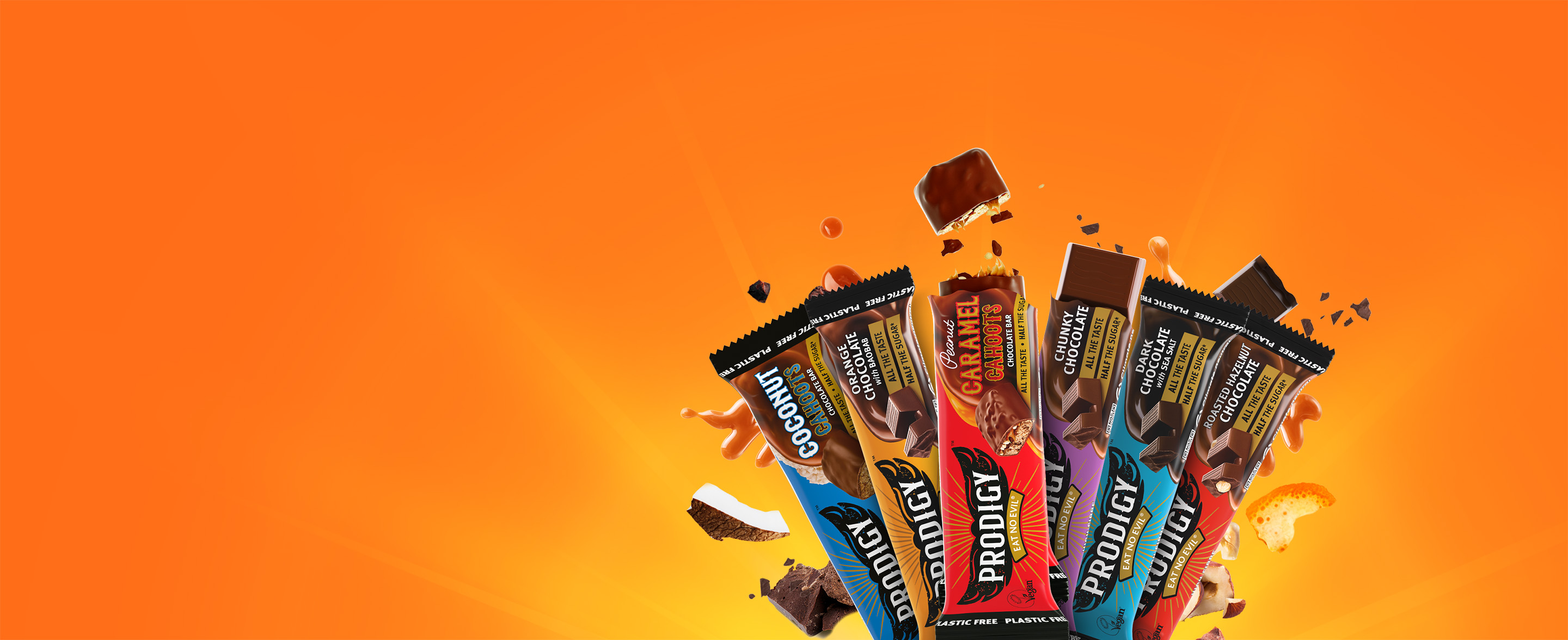 Creating a snacking revolution with Prodigy
300%+
growth in customer volume and value since July 2020 
550%
increased online conversion rates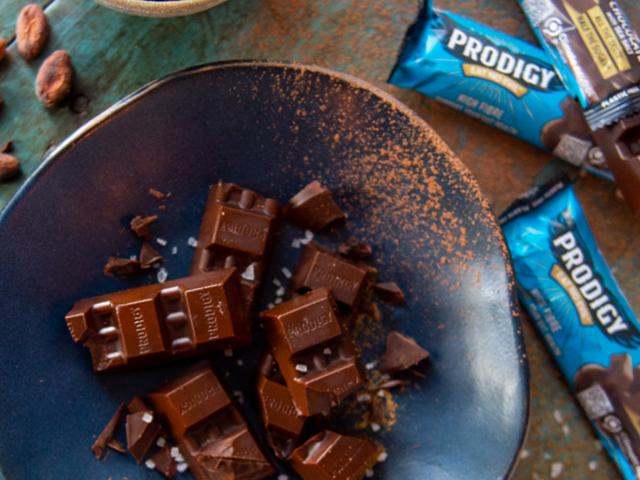 The short story 

Prodigy is a chocolate brand on a mission to revolutionise the snacking industry. With a focus on consumer health and the protection of the planet, Prodigy have reinvented a range of classic chocolate bars to be plant-based, dairy-free, refined sugar-free and wrapped in plastic-free packaging. In April 2019 we were approached to help launch their brand into the UK market, initially, through the online channel 
More than another vegan brand 

With a strapline offering consumers the opportunity to Eat No Evil, the brand was perfectly aligned to the socially responsible sensibility of its core Millennial audience. But with the market already saturated with eco-friendly, vegan chocolate bars, Prodigy didn't want to be just another drop in the plastic-free ocean.
The results  
Testing, learning and optimising: 
 
We consistently achieved over 5% conversion rate, putting Prodigy in the top ten % of Shopify  websites for conversion rate.  
 
We doubled brand search impressions over the year. 
 
Since April last year we have continued to scale customer volumes and values by improving performance across the whole e-commerce mix. 
 
We launched a new website in July 2020 that focused on taste appeal and also improved the customer journey.  
 
We developed successful online sampling and discounting strategies through social media channels.  
 
We scaled distribution through Amazon and Holland & Barret via social campaigns that drive traffic to their Prodigy web pages.  
 
We analysed and optimised the check-out journey in Q1 2021 that has led to a…   

1. 20% increase in conversion rate  
2. 20% increase in average quantity purchased  
3. 63% increase in average order values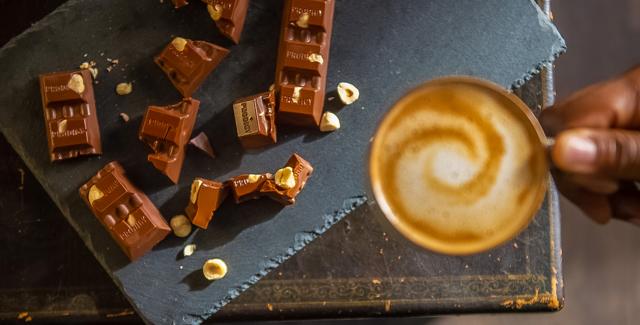 The long story  
Healthy and delicious 

Prodigy's key difference originated from a core aim of their owner, entrepreneur Sameer Vaswani, who wanted Prodigy to produce healthy, but equally delicious, alternatives to everyday chocolate bars. Chocolate that could be enjoyed by everyone, not just those who are conscious of their health and carbon footprint.   One of the biggest challenges was that the brand wasn't sold in stores but only online, requiring people to plan their snacking routine days in advance.  
The lockdown solution, capitalising on a change in consumer behaviour 

When lockdown hit, we saw an opportunity and recognised that online sales would increase. . We quickly developed a Lockdown offer, and, through well targeted paid social activity, we managed to double our total sales revenue in just two months. Capitalising on this shift in consumer behaviour helped us overcome the barrier of impulse purchasing, enabling us to help consumers plan their snacking needs in advance.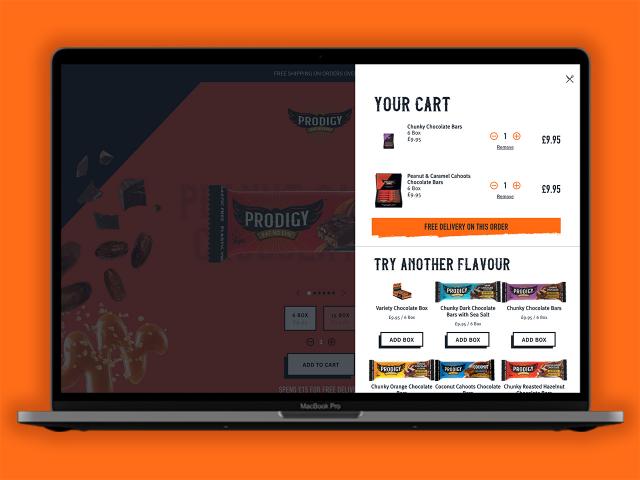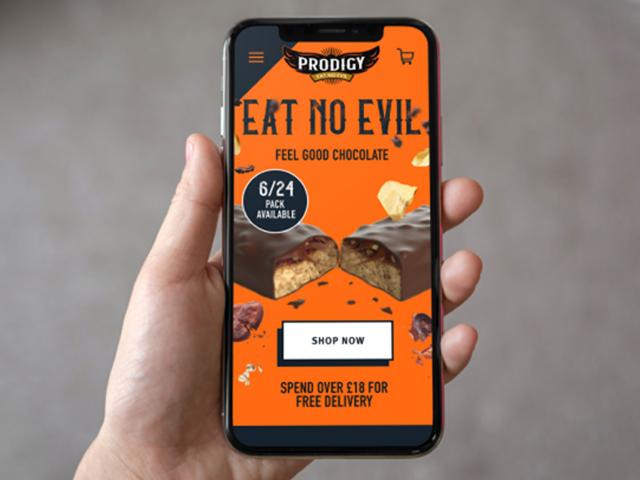 Social channels (1st Jul 2020 – 11th March 2021) 
 
Increased audience by 49.1%
 
Increased engagement by 248% and engagement rate by 187% 
 
Increased impressions by 21.2% 
Paid social (1st May 2020 – 11th March 2021) 
 
Increased purchases driven by paid ads 9,187.5%
 
Increased social media link clicks by 392.5%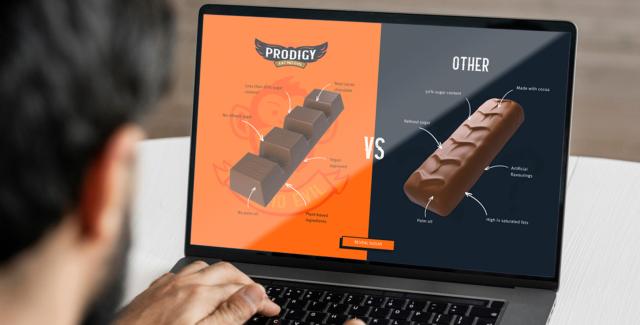 The road to social success 

We achieved all this by... 
Implementing an organic social strategy, identifying what resonates with our audience, and continuing to use data to improve upon this. 

Developing a paid social strategy that encompasses brand awareness and audience growth, while generating sales.  

Building relationships and consistently engaging with our communities on organic social, acting as brand guardians, customer service agents and community leaders, giving Prodigy a personality and a voice that cares about its followers.