4 mths
annual target reached within 4 months
Forecast to be £1M
product based within 12 months of launch
1
most successful launch in Nualtra's history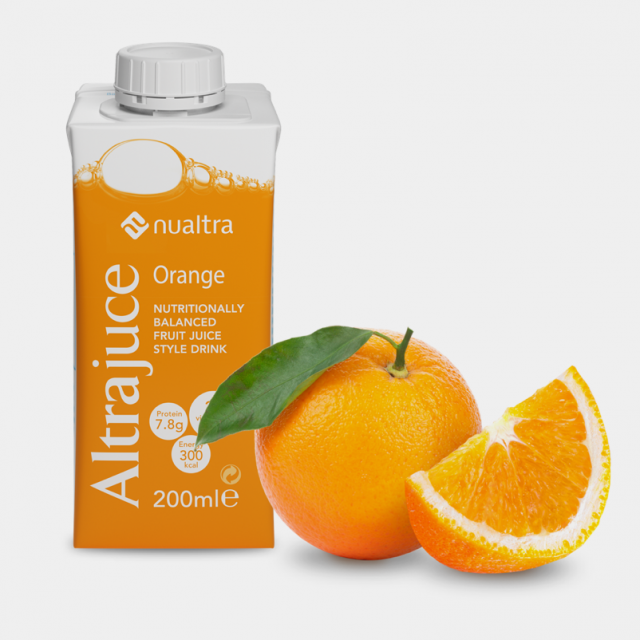 The short story 
 
Nualtra is a medical nutrition company specialising in empowering dietitians and patients. Their aim is to provide choice and freedom to patients, through cost-effective, great-tasting oral nutritional supplements. 
Nualtra were preparing the launch of their new supplement, Altrajuce — a ready to drink juice-style supplement intended to combat taste fatigue. Fiora was briefed with creating a suite of on and offline content to establish the brand and engage dietitians.   

The results   
 
With our endless enthusiasm, outside the box creativity and strategic thinking, we made Altrajuce the most successful product launch in Nualtra's history — achieving an exceptional financial performance and an excited and engaged customer base.    
The long story  

Breaking away from the traditional  
 
Dietitians do a very important and serious job. So, we decided that rather than just push nutritional product messaging as all other brands did, we'd engage them with a bit of fun and imagination. To break away from the stiff and clinical vibe of dietary supplements, we began to explore the unique, special attributes of Altrajuce. 
While ordinary to a medical professional, a ready to drink supplement that looked like fruit juice, tasted like fruit juice, yet had milk protein as a core component, was an unusual product. We wanted to focus in on the 'wonder' of this and developed the concept of 'Discover the Unexpected' — and the creation of the Juice Cow.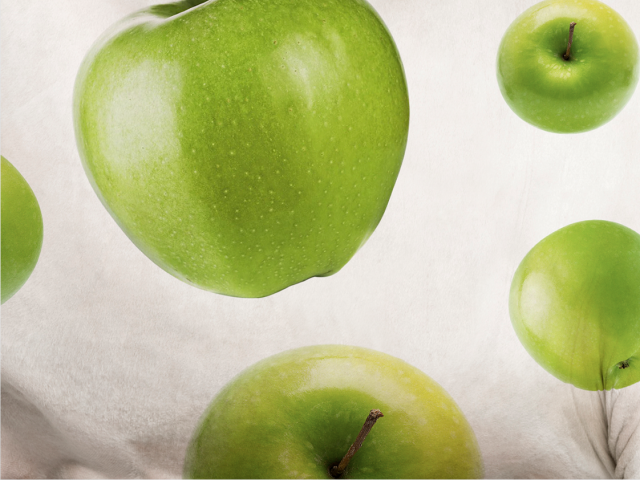 The unexpected twist    
 
Like the milk protein core of Altrajuce, our Juce Cows had an unexpected twist. Instead of classic black spots, they were patterned with colourful fruit and instead of milk, they produced fruit flavoured 'Altrajuce'. Our idea was that Juce Cows existed for generations but were only recently re-discovered. To tie in with this concept, we landed on the campaign name, 'Discover the unexpected'.   
It was a creation that gave us ample room for growth. Now we just had to bring our Juce Cows to life.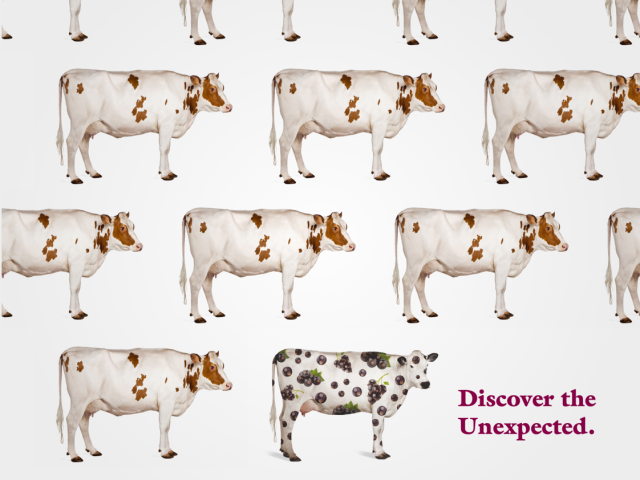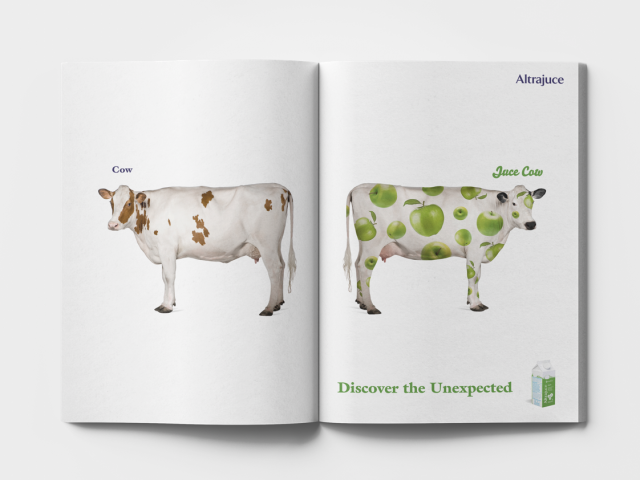 Creating the Juce Cow    
 
Using the White Park breed as a base, we created our first Juce Cows — four colourful, endearing cows that captured our fun and 'unexpected' concept. Yet we wanted to do more than simply visualise our Juce Cows. We wanted people to see them as living, breathing creatures, and, for that, we needed to create a folklore around them.   
This was done by expanding on three key areas:   
Where the Juce Cows lived — Wynn Valley near Little Kinbury in the Peak District.   

The people associated with Juce Cows — Juce Cow farmers.  
Details and history of Juce Cows — from their discovery to their placid nature.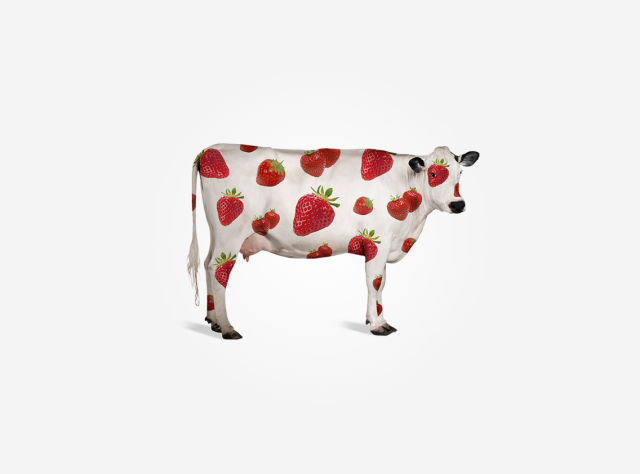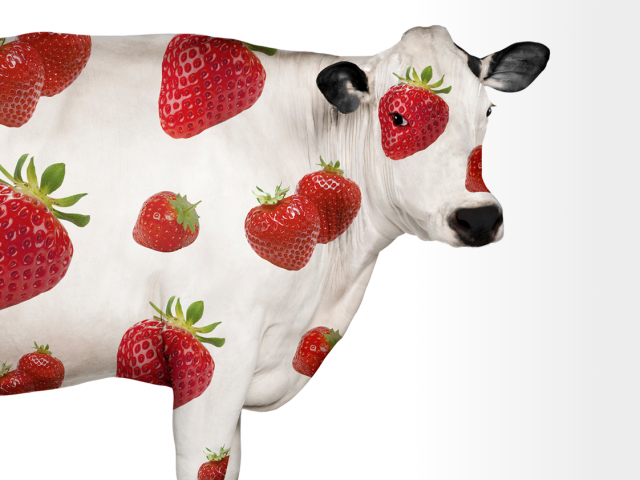 Juce Cows are social     
 
Social was a key aspect of delivering the Altrajuce message in a fun, engaging way. We were tasked with creating a set of teasers and launch posts that featured the Juce Cows, as well as a set that focused on the Altrajuce supplements themselves.   
Juce Cows are strategic     
 
While social was a great way of building engagement, we needed to connect with the dietitian audience directly. The simplest and most effective way was through strategic emails. We created a clear, information-packed template that laid out the key information of Altrajuce and introduced the Juce Cows. Focusing mainly on the product itself and keeping the copy short and engaging helped grab the readers' attention and ensure they learnt the main facts quickly and easily.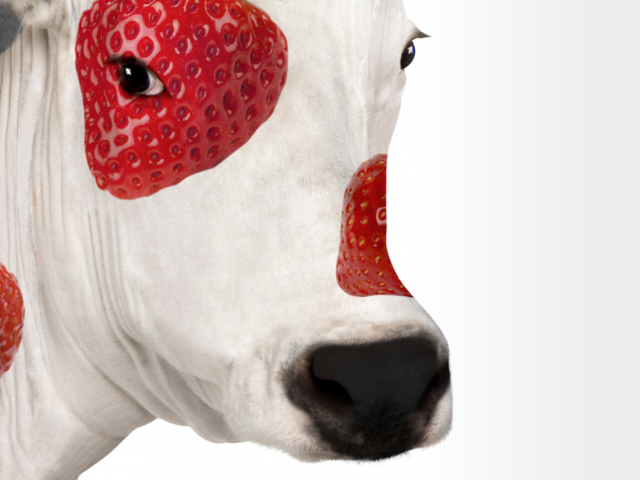 Juce Cows stand out  
 
Using the same modern, minimalist design we used in the social posts, we created a series of A4 print ads that would appear in various dietitian newsletters. With the number of supplements available, we needed to create something that would make a dietitian stop flicking through the pages and take a look. Using surreal headlines, appropriate use of white space and amusing scratch and sniff technology, the print ads actively engaged the reader and helped grow interest in the product.   
Juce Cows send postcards  
 
We used this same approach when creating our additional print material — postcards that would be sent to various dietitians. These were fashioned after traditional village postcards, with a short message inside from an imaginary visitor to Wynn Valley. The aim was to create a tangible reality that highlighted the wonder of the Juce Cows and Altrajuce, while remaining informative and medically sound.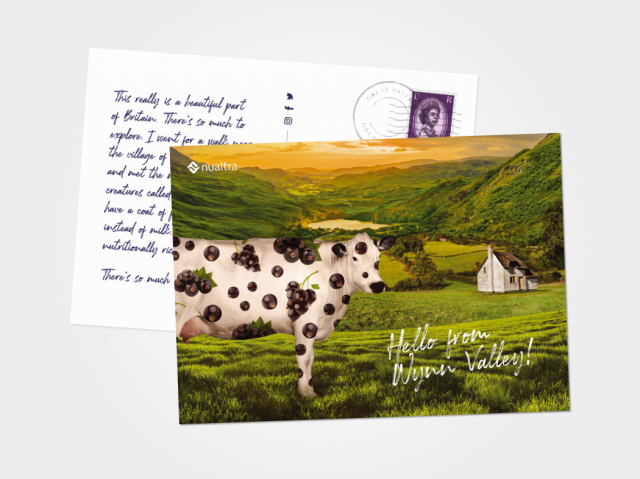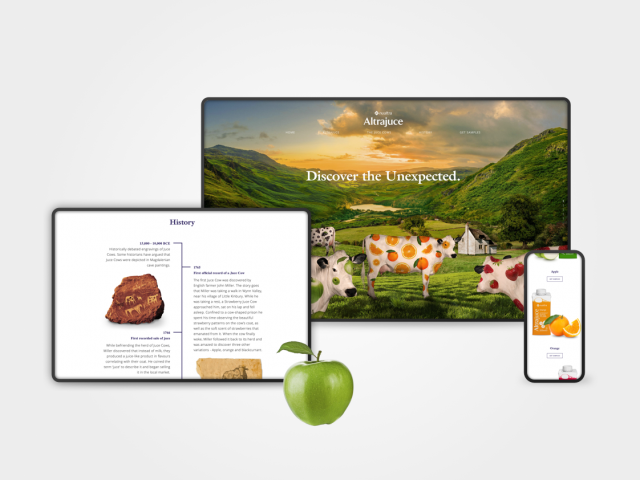 Juce Cows have a website  
 
Important medical information needed to be shared about Altrajuce, requiring a hub where dieticians could learn about the supplement and order samples. We decided to create a navigational landing page that would pull all aspects of the campaign together.   
While the written synopsis helped inform aspects of the social media posts, we had to be mindful of the restrictions in image size, copy length and post frequency. With the landing page, we didn't have the same limitations, allowing us to really push the boat out and showcase the Juce Cow in an exciting, exuberant way.   
Juce Cows are artistic    
 
To immediately draw audiences in, we created a vibrant banner of the Juce Cows in their natural habitat. Our design team used existing landscape photography and skilfully pieced them together to create a vibrant, almost magical looking, country valley.   
 We also needed to make sure that the visiting dietitians got the important nutritional information they needed in just a few seconds. Using an equation-style breakdown of the supplement's key nutrients along with simple icons, we illustrated the main benefits of the drink concisely.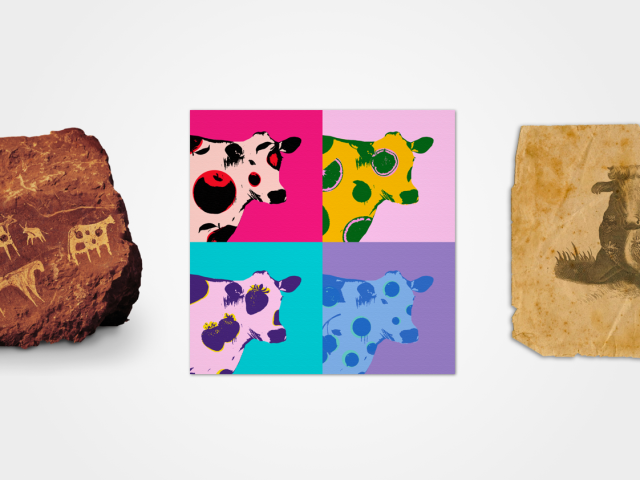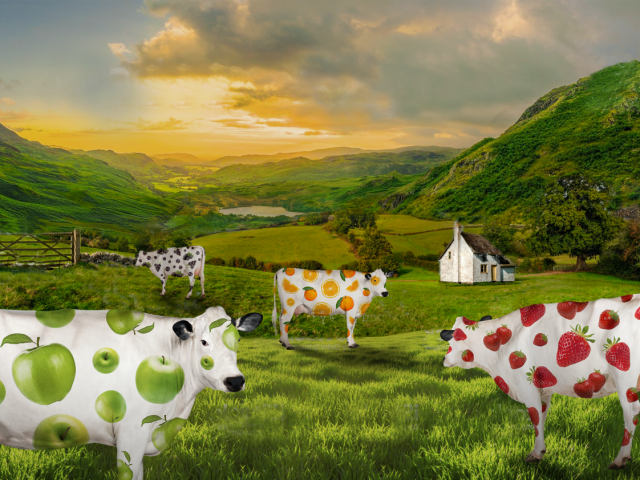 Juce Cows have a lore    
 
Next was the fun part. The Juce Cow lore. We began by breaking the original synopsis into an illustrated timeline. With our take on Juce Cow Magdalenian cave paintings, the story of how Juce Cows were discovered, and photos from various time periods, we were able to create an intricate and humorous history that took consumers on a road trip back in time.   
"
The creative developed by Fiora on this project allowed us to realise Altrajuce's true potential as a great-tasting product with eye-catching packaging design by launching with a memorable and humorous marketing campaign that really hit the mark with our customers. The work and creativity that went into creating the backstory, visuals and messaging was outstanding and has been praised throughout our business and customers alike.
Phil Wood - Head of Marketing