Almondsbury Garden Centre
Market leading
Garden Centre experience
150%
increase in social media engagement
£1m+
worth of online transactions since Lockdown
Bringing nature to the digital world with Almondsbury
 
Almondsbury is the largest independent destination garden centre in the south-west of the UK. With its expansive retail offerings, fresh food & drink and seasonal experiences, it's a popular day-trip destination for all ages. 

The short story  
Fiora's partnership with Almondsbury is now in its 11th year. We've worked closely with their Board and Senior Management Team to provide a fully integrated and outsourced marketing department. We provide marketing solutions, from strategic direction right through to creative implementation and e-commerce services, evolving our approach based on seasonality and data-led planning. Over this period, we've curated and fostered a market -leading on-site experience, developed and promoted a Christmas Experience to drive out of season business, developed an engaging and far-reaching social media strategy, introduced 'plant finding' functionality into their website, successfully championed gardening as a positive driver of mental health and latterly pivoted the business online in response to the pandemic, through the development and delivery of an e-commerce strategy 

The results  
By working closely with Almondsbury, we've helped to deliver a high level of commercial success and huge business growth instore and online, all while maintaining the ever-present family heritage at the heart of the brand.
User Experience
Email
Social Media
SEO
PPC Campaigns
Paid Media
Media Channel Strategy
Marketing Strategy
eCommerce
Brand & Customer Acquisition
Design
CRM
Brand Strategy
Brand Identity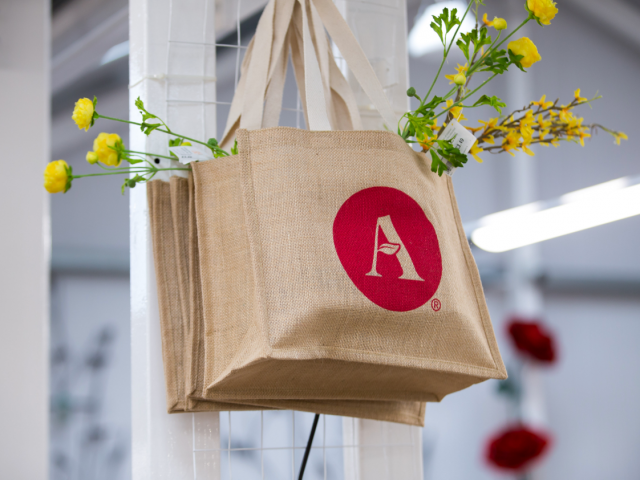 Transitioning to an
e-commerce site    

When news hit that lockdown was set to close down the UK, we set about developing an e-commerce proposition in record time. We implemented a coherent, easy to navigate retail platform that showcased Almondbury's impressive array of products.  The result was £60k worth of compost sales alone, with a total online transaction of £430,000 throughout the period.  
The Christmas experience   
 
While every business has key months, Almonsbury's focus was in the spring and early summer, with this seasonal growth influenced by consumer buying habits. With an aim to make Almondsbury a destination experience that could be visited all year, the company came up with the idea of the Christmas Experience.   
Through data collection and insights, we identified an age demographic of 25-45, allowing us to focus on family-friendly entertainment.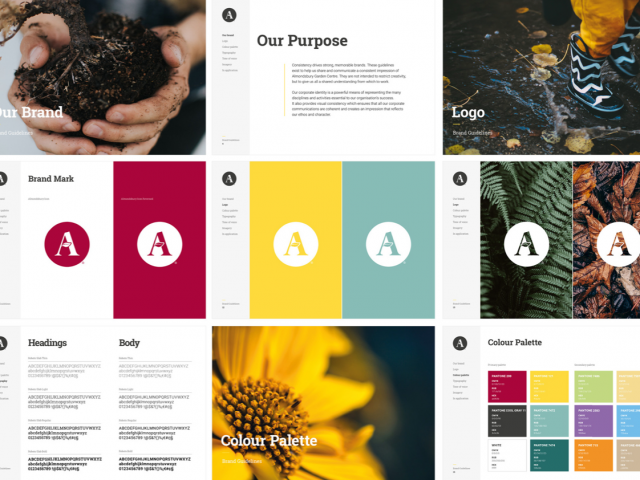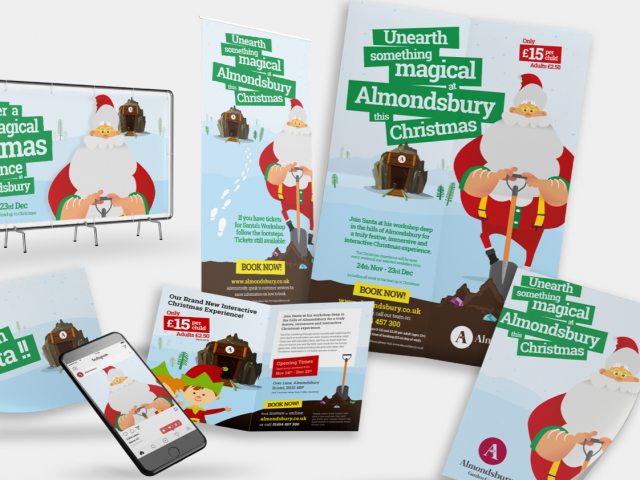 How we made it happen  

Working with third-party experiential companies, we organised a range of magical, interactive experiences, including a Christmas Grotto and The Great Gonk Hunt.   
To maximise the events, we planned and implemented a data-led, SEO-focused digital campaign. To lead this, we storyboarded, wrote and illustrated a minute long animated video brimming with Christmas magic and excitement. The result was a huge increase in engagement, leading to over 6,000 Christmas Experience tickets sold and an average of 3,020 participants across a 2-week period.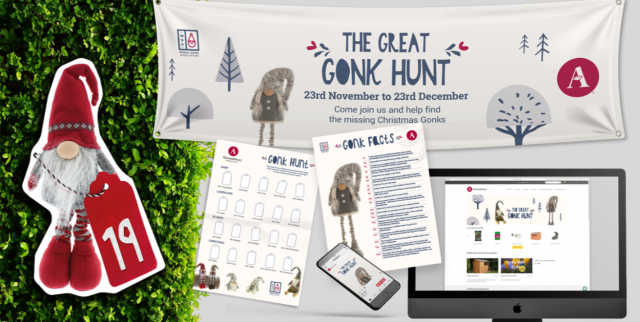 Social is for life, not just for Christmas  

While social promotion during the Christmas season was important, rest of the years' posts needed to be just as engaging.  

But how did we get there? 

We took advantage of new media formats, from romantic clips and inspirational imagery to drone shots of the whole centre, ensuring we were appealing to a wide range of consumers. The result was a huge increase in social engagement of 150% and directly impacted online sales and onsite visits.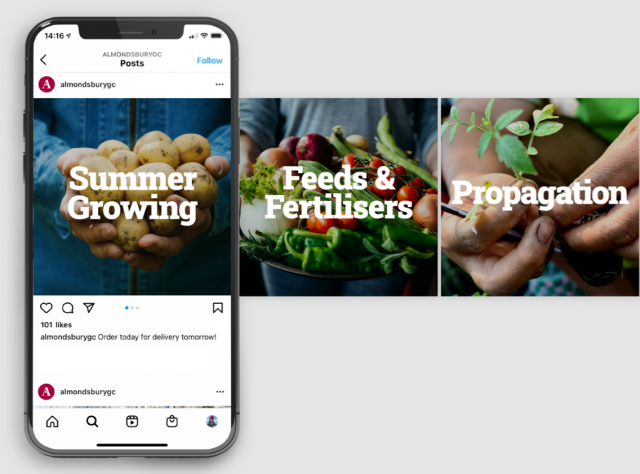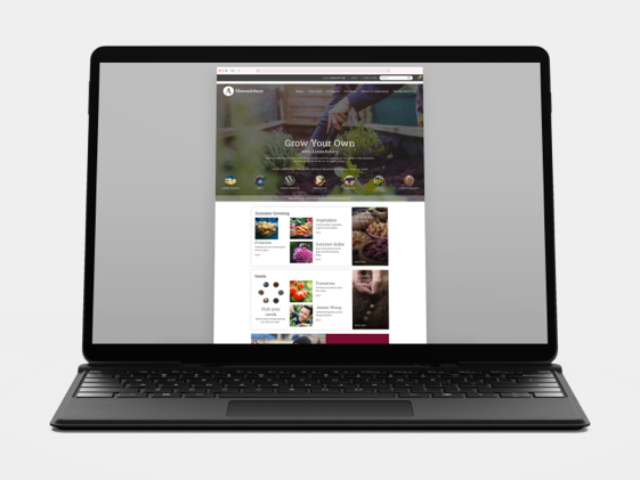 Helping those less well versed in gardening with the Plant Finder 

With Almondsbury's consumer base growing, we needed to ensure we were catering to all demographics, including the less experienced gardeners out there. For all customers to find the right plant for them, we implemented the API the 'Plant Finder'.   
For ease of navigation, we made the API accessible via the product menu, helping users to avoid the endless trailing through of products. The Plant Finder became the highest-ranking page on the site, alongside an increase in online purchases.   
On-site marketing     

To make Almondsbury a true destination garden centre, we needed to ensure their on-sight offerings were just as engaging as their online ones. We started with their café called 'The Kitchen', which boasted freshly prepared food and an expansive menu catering to a wide range of visitors. While successful in its menu offerings, we knew that a full re-design, from menu panels to table numbers, would help reflect the inclusive, fresh feel of the place.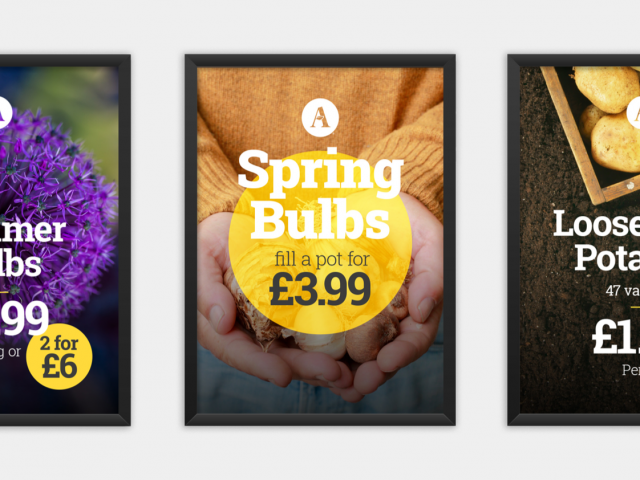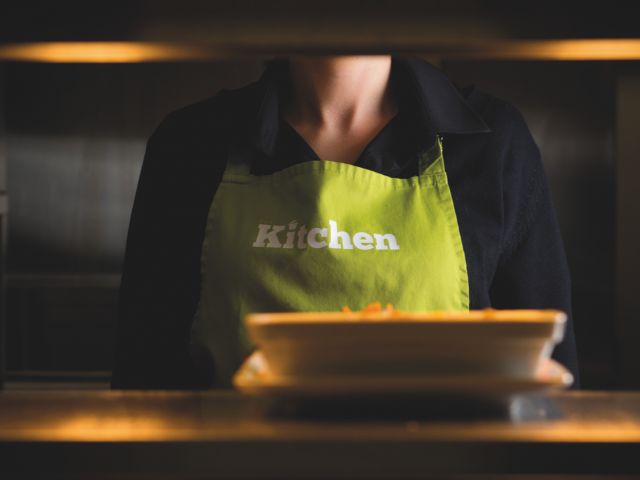 Problem-solving with design  

While the overall running of the café was smooth, we knew that a few simple design changes could solve some day-to-day issues.   
The first was the large size of the café. With some customers finding it hard to navigate the space, we redesigned the panel menus to be clearer, so that even in long queues, customers could see what was on offer. We also changed the staff uniform to a bright green apron, ensuring that even on the large and often busy floor, they could easily be identified by customers. By implementing a consumer-focused re-design, we helped reposition the café as a more family-friendly location, increasing sales by 22% for two years running.   
Mental health and gardening campaign   

The link between gardening and good mental health is far from a new concept, yet it was a subject Almondsbury hadn't broached. Through our customer research, we saw the positive impact gardening had on all demographics and convinced Almondsbury to promote this in a campaign.   
It was important that the output was educational rather than commercial, and showcased the benefits of gardening in a new and engaging way. To ensure this, we created a blog and three educational videos that we shared on their social media channels. Each bite-sized video was bright, beautifully shot and revealed easy to remember facts about the positive effects of gardening. The feedback was overwhelmingly positive, with shares helping to reach over 4,000 views.